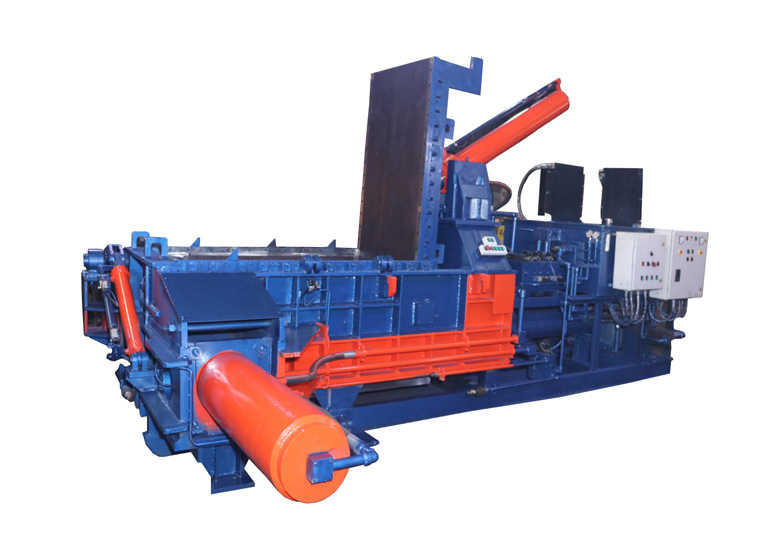 Baler machine also known as baling machine are used to compress scrap metal and waste material to create dense blocks. Both ferrous and non-ferrous metals can be compacted by our hydraulic baling press to increase the density of scrap. It reduces the storage and transportation costs and makes it easy to handle and charge in the furnace. 
We are the leading hydraulic scrap baling machine manufacturer in India. Be it small steel utensils or huge, bulky cars, our hydraulic baling press machines can process any size of metal scrap. We use high-quality material to build long-lasting and robust balers.
We build highly advanced semi-automatic and automatic scrap baling press which will save you time and manuallabour and reduce the overall operating costs.
We build balers depending on the unique metal scrap management needs of customers. Type of scrap, quantity to be baled, and productivity required, every aspect is taken into consideration. We serve a wide spectrum of customers including scrap yards, rolling mills, furnaces and melting units and bigger manufacturing units that generate metal scrap. Whether it's steel, copper, zinc, iron, stainless steel, MS, aluminium, or some other metal alloy, we guarantee the best results with our machines.
Our range of hydraulic baler machines includes heavy-duty Continuous Balers, Triple action, Double-action and Single-action balers, Mobile balers and Vertical balers.